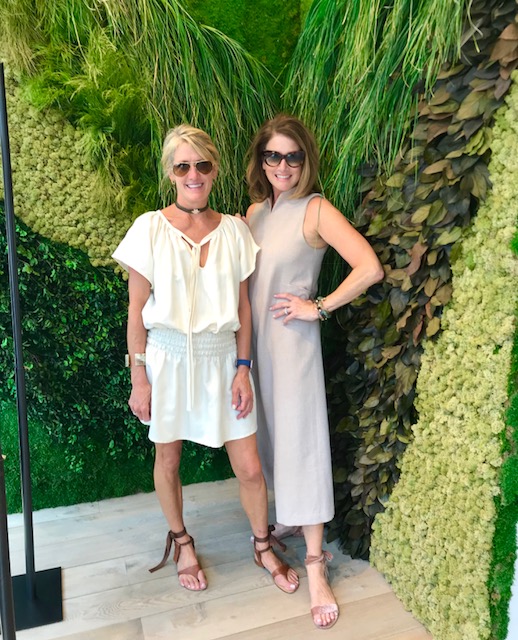 New York Stories (Adventures with Jenny)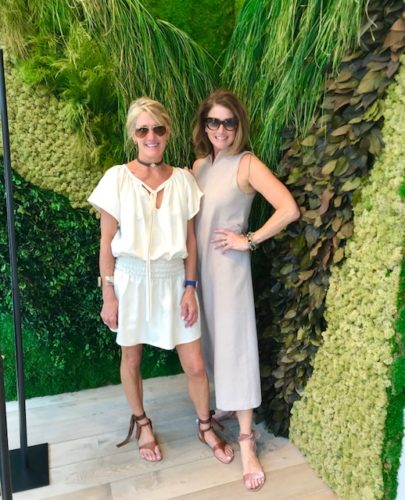 As Frank Sinatra crooned, I want to be a part of it…..
Truer words were never spoken about my feelings for New York. Yes, yes…soon, often, always and forever! I will never tire of visiting this iconic city, this American institution….this city that thankfully never sleeps. And there was not a lot of sleep to be had for Jenny and me on our recent jaunt to the Big Apple in honor of her 50th birthday. We were on the move!
I'm no Woody Allen….probably a good thing…but to me anyone's New York stories are share worthy and need to be told. I always want a blow by blow account of my friends trips to the Big City…the hot new restaurants as well as the tucked away little eateries you just stumble upon that turn out to be hidden jewels. Regale me with your best shopping spots, which Broadway shows lived up to expectations and, of course, OF COURSE, all celebrity sightings. So nothing deep here, just a little travelogue of the spots we hit, the ones that have become traditions and therefore special for us, as well as the funky new finds and quirky moments. So if you too like New York stories, enjoy!
1st stop is always Locande Verde (@locandeverde) for a champagne lunch or boozy brunch. This fabulous restaurant never disappoints. It is in TriBecA, attached to the Greenwich Hotel, which was founded by actor Robert DeNiro. If you wander into the lobby and seating rooms of The Greenwich while waiting for your table you can view part of Mr. DeNiro's collection of his father's impressive artwork. When time to eat, opt for the garlic chicken; it's melt in your mouth crazy good, and definitely start with the sheep's milk ricotta and crostini. AMAZING!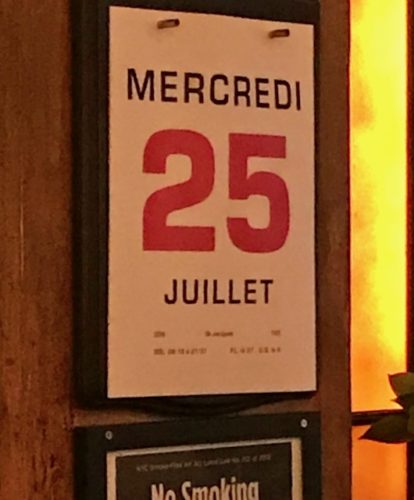 Really we just walked around TriBecA and SoHo after our 4 hour lunch. Let's just say we needed to take a little break. Then we wandered into Balthazar (@balthazarny) an old standby and favorite of many, when we got hungry again. I always have to get a French fix, and here you have an authentic French brasserie experience. Pomme frites are delish. This place is lively, loud, bustling and crowded in a good way. Love it!
The next morning we popped up….well we didn't really pop up. We slowly arose and treated ourselves to coffee, diet cokes and a lot of ibuprofen. Then we started popping…sort of 🙂 We hailed a cab and headed north for a little midtown shopping at the 2 B's…Barneys and Bergdorfs. The traffic was horrendous and the cab ride supremely jerky. I realized about half way there that this cab ride, my champagne headache and questionable tummy status were really starting not to get along. So I yelled. Really loud. More like shrieked. "Stop! OMG! Let me out! We will walk!" We bolted out of the cab before things got ugly and luckily landed smack dab in front of a NY pizza walk-in. Jenny was so quick to the rescue that is was almost spooky. Before I knew it, I had a NY slice in hand with a cold ginger ale. Well, that did the trick along with a bit of fresh air from walking the rest of the way. I was all patched up, good as new, ready to conquer the stores.
We had a full day of very successful shopping and as usual, started getting punchy and giggly as we are known to do when together, as in aren't we funny in this fitting room pic wearing twin dresses standing in ballerina 1st position. Only we think we are way funnier than others do, but really we don't care. We thoroughly amuse ourselves, and that's enough for us. Speaking of twin dresses, thank goodness we do not live in the same city, because we would see ourselves at the grocery store and at parties constantly. We buy a lot of the same things!
Dinner that night was pizza and a movie in our hotel room, as we had overdone it a tad the day before. Snoozy snooze, sun comes up andthis time we really did pop right up, dressed, grabbed an Uber and headed to the West Village for what is quite possibly the best breakfast to be had anytime, anywhere. Buvette (@buvettenyc) has become another sisterly tradition, and I never miss it when in NY for work or play. Never, ever. Snag a seat at the bar, I prefer it over a table, and watch in awe as they turn out the most amazing French breakfast from the tee-tiniest space you can imagine. Everything is utterly delicious, but make sure you start with the cranberry toast with melted butter and bee pollen. It is a little slice of heaven served up up on a plate. Not to be missed!
Buvette is just off of Bleeker Street in the West Village, where you will find great boutique shopping. A few favorites we hit were Sandro, Maje, Cynthia Rowley, and BA|SH. We both got the black sandals, Jenny got the black faux fur bag, I got the ivory one, and I was oh so happy to find this vintage inspired white lace @cynthiarowley dress for a throw back, retro-style party I have coming up. Felt very Jackie 0-ish even though I could barely zip it up. Better double up on the workouts this week!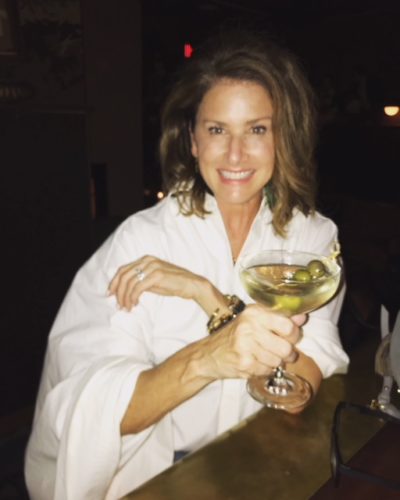 We shopped all day in the West Village and Soho and then headed back to our hotel, quickly changed and freshened up in our room and decided for dinner we would try Little Park (@littleparknyc), the restaurant in our hotel, as we both had heard great things. The food was yummy, the atmosphere subtly chic, and it is a happy new addition to my New York restaurant list. Of course we made a little detour on the way for a pre-dinner cocktail at the sleek, mod bar at The Smyth Hotel where we were staying. They make a mean dirty martini if you are a fan. Highly recommend!
Soooo, it was our last night and never ones to go down quietly, after dinner we decided to take our middle age selves to a local bar around the corner and continue our fun. As you can see we were kind of in a "strike a pose" mood. The bar was crowded and fun and all about country music which was a fitting final destination for the Amacher girls, as we are Nashville natives. We had a couple of cold beers, felt a need to demonstrate that Budweiser and Gucci loafers can indeed coexist, and then called it a night.
Why does it always go by so fast? It just does, doesn't it? Here we are headed to the airport in our perma-tails, wrinkled clothing, feeling happily exhausted. Sister time is incredibly special to Jenny and me, and we always make time for travel to visit each other. But our summer New York trip is always one for the books. Or one for the blog in this case! Please share your favorite haunts and New York moments below. Remember, all New York stories need to be told.
Interested in any of the pieces shown above? Shop some of these pieces and similar looks below!
«
The Mystical Macaron
-
Pasta for the Culinary Challenged
»