Why Am I Doing This…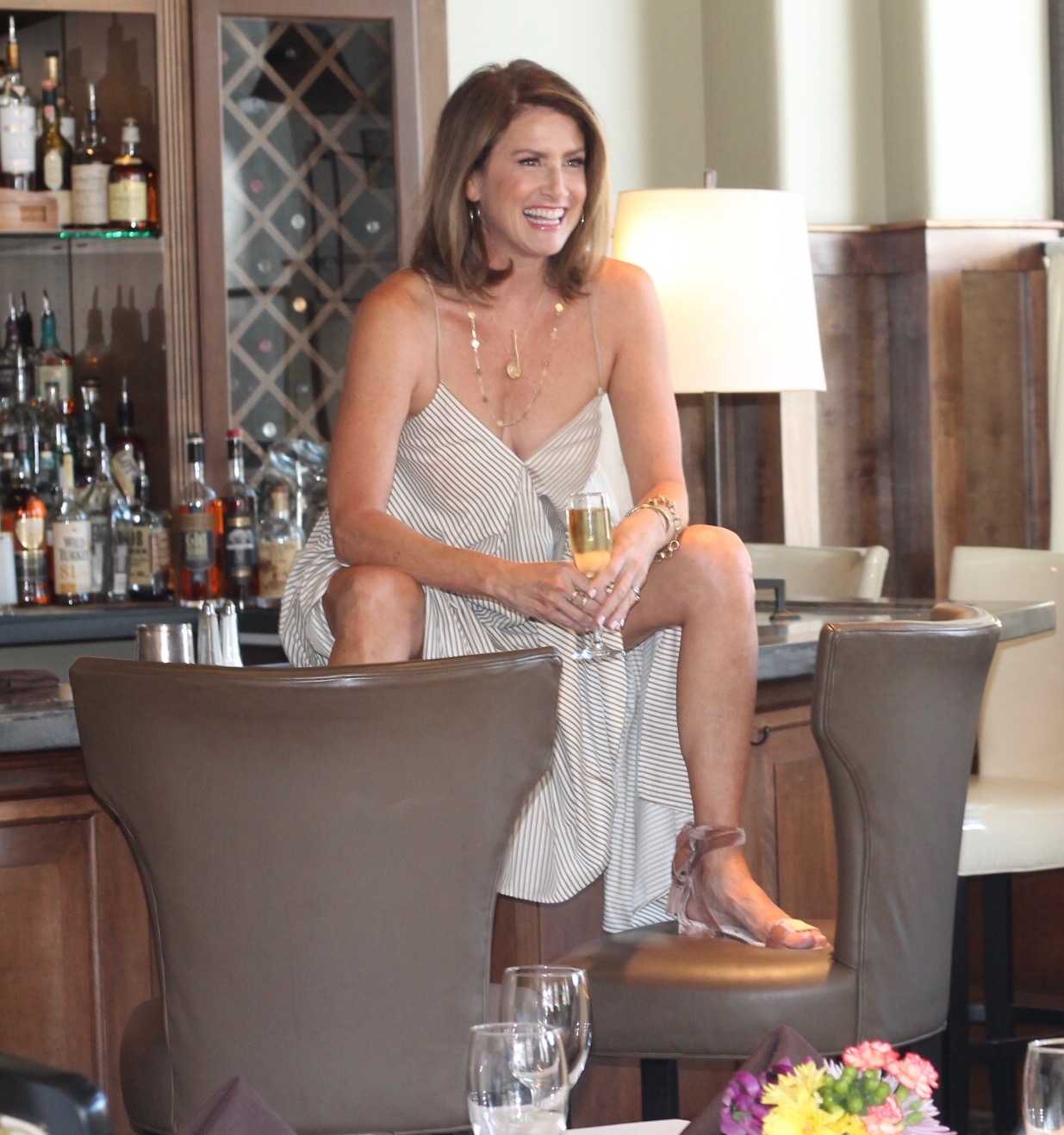 A lot of people have asked me why I have embarked upon this new blog and instagram venture. Fair question given that my career thus far has been in interior design, and a big part of Anna Kemper Atelier is fashion focused. It feels like such a natural progression for me, but in getting feedback from others, I have realized that I should share more here….invite my friends, followers and readers into my inner world a bit. For starters, there are many things about which I am passionate, and interior design and fashion are right up there at the top, just below my family, faith, friendship and my dog, Red Bean. A good French 75 cocktail, writing, reading a book on the beach, traveling and fitness rank pretty high as well. As I age, my interest in my own personal style and fashion aesthetic has not waned. Actually, it is stronger. Reflecting on the whys of this, I've realized that aging is the primary contributor here. Honestly, it never occurred to me to dial down my efforts to be stylish or to put the cabash on wearing cool clothing just because I am getting older. But I have noticed in talking to many of my contemporaries that many women in their middle years want help in this area. They want fashion advice and real life ideas for their wardrobes, but feel that there are few resources to turn to for this need. They very much want to still feel relevant in the world of personal style and fashion, and deserve to feel this way.
Times have changed. Women are more fit and healthy than their mothers' generation, particularly as they age. They care for their bodies, their skin, and their diets in exciting, innovative and continually changing ways. And they are beginning this process earlier and earlier in life, so it follows that a personal style and fashion aesthetic be part of this evolution. There are countless books, articles and magazines targeting women of all ages on skincare, food choices, fitness and wellness, and they are easily accessible, yet the same does not hold so true for fashion in our middle years. So, I am making an attempt to address this need. I am an avid follower of fashion trends, and I love going into my closet and putting together my outfit for a work meeting, a date night, an evening out with the girls, or the perfect day-to-evening ensemble for those jam-packed days when I don't have time to change between work and evening plans. It is not an obsession with appearances and acquiring things. It is very much a creative process and outlet for me, another dimension of my love for design, and I do genuinely love to share this passion and creative energy with others when asked. To give an example, my sister Jenny is one of the most stylish, creative and beautiful women, inside and out, that I know; and while she is totally in her element creating a beautifully designed home, cooking, working in the yard or arranging flowers, her creative juices aren't ramped up in quite the same way when she steps into her closet. Don't get me wrong….she has great taste in clothing and always looks amazing, but sometimes she appreciates ideas and suggestions for mixing the pieces in her closet and pulling together different outfits.
The lines have blurred between what is deemed appropriate fashion for different age groups, and those blurred lines are an area where I feel very comfortable mucking around. Blurred lines is a term and theme you will see a lot in my insta and blog posts, many of my looks will appeal to younger women as well. Another example…my nieces, Alex and Margaret, who are in their early 30s and my daughter Annie who is in her early 20s, often shop in my closet. I love that. And I like to do the same in theirs. That does not mean, in my opinion, that everything that is appropriate for a woman in her 20s or 30s is a wise choice for a woman in her 40's and 50's. But there IS a lot of common fashion ground for women of all ages, and great ways to modify and tailor certain looks and apparel selections as we age. We can still feel and look current, cool and relevant in this expansive world of fashion and personal style.
New business or creative endeavors can be scary, and yes, I am sometimes plagued with doubts as I test the waters and find my way with this new life chapter. I am having to step outside my comfort zone in a way that can appear or feel very self promotive. But self promotion is not my M.O. here. This is a creative pursuit, and I am passionate about sharing it, much the same way I am with my interior design work. I want AK Atelier to be a dynamic give and take, a forum for sharing good design, whether it be in the arena of fashion, home interiors or lifestyle. And I very much want to keep it real. All the pictures won't be pretty. I will also share the failures that inevitably will accompany the successes, although I imagine you won't need my help in detecting them! So I am going for it. I am throwing it out there and hoping that somewhere it sticks. I hope that my ideas and words will be helpful and engaging, and that I remember always to keep a good sense of humor and not take myself too seriously. But mostly I hope that you will join me on this ride, and I will be honored if you choose to do so. We are the architects of our lives, so let's continue to build our best selves as we age. We are relevant in all stages and places in our evolution as women. So let's go for it and have some fun while doing it!
Cheers! xo|AK
The White Shirt Edit
I have a lot of white shirts. I love them. They are beloved. They are like my comfort food of clothing, my adult blankie or passie if you will. Seeing those white shirts when I open my closet doors in the morning, all lined up together on their matching hangers like loyal little soldiers, just means all is going to be right with the morning. They are just so wonderfully reliable and steadfast. I know they say you can't take it with you, but I kind of want to arrive at the Pearly Gates in a white shirt, with a steamer trunk full of all my other white shirts. Maybe God and St. Peter will make a slight exception this time and let me bring my white shirts with me to Heaven. I promise I would share them with everybody. (Duh, of course you share if you make it to Heaven.) I love my white shirts so much that I have used the moniker six times in one paragraph. I am sure there's a former English teacher rolling over in her grave somewhere.
Anyway, despite whether or not I will receive this special dispensation when I move on to my next life, I want you to share my love of the iconic white shirt.It can take you to any place, at any time, at any age and at any stage your figure happens to be in. The white shirt IS blurred lines, in the form of a top. See the style shots below for some of my favorites. You can shop these and lots of others a little further down. Many of them are on sale, so you can beef up this best-of-basics in your closet. You will find that your outfit options have just increased exponentially! You can thank me later. 🙂
Happy Shopping and share any of your white shirt winners below!
Summer Sleeveless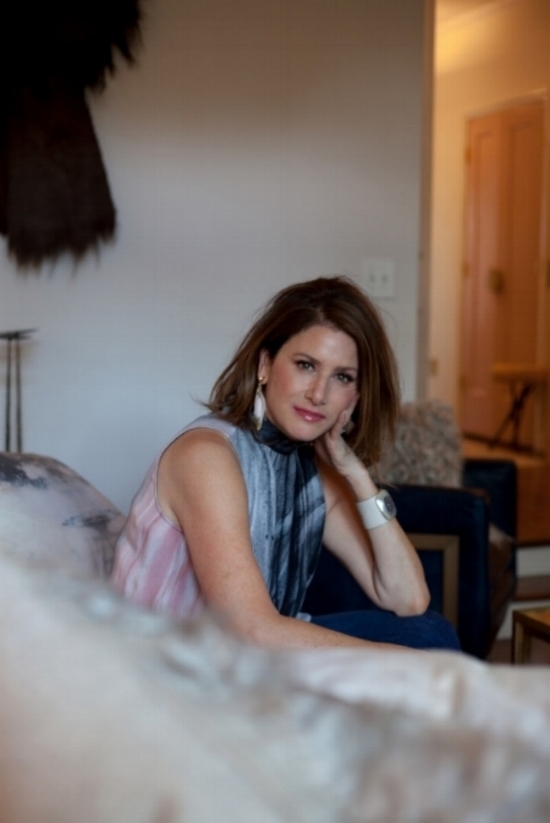 I live in Columbia, South Carolina. It is not uncommon for people to say "Oh, I went to Columbia once. That is the hottest place I have ever been."….and these are people from the likes of Arizona or Florida. I don't know why it is so hot here. There are southern cities 60-90 miles south of Columbia that are not as hot. The State newspaper sponsored a contest a while back to come up with the a city slogan that we could use for our Main Street corridor where many municipal events, street fairs and festivals are held. Well, the slogan that won was "Famously Hot". Truer words have never been spoken.
So what to do about looking good when feeling hot? Like heat hot, not smokin' hot because you are lookin' so good hot. Well my first line of defense is "don't touch me clothes", but that is for another blog post. When I have exhausted my "don't touch me clothes" for the week, or I have tired of sporting those pieces, I have two hot weather wardrobe solutions within arms reach in my closet. One is the sleeveless top paired with blue or white denim or casual trousers. I know jeans are not the optimal choice for super hot weather, but I wear them so much that I have to keep it as light as possible on top, so I need a sizeable collection of stylish, sleeveless options at the ready. This is the perfect look for those rushed mornings where you need a go-to uniform. While doing your daily switch-up of tops, keep mixing in a good variety of jewelry, handbag, and sandal selections. Voila, uniform combos are complete! Oh, and if you aren't a big fan of showing your arms, a neutral linen scarf or wrap is the perfect add-on without adding a lot of weight. Loving this look shown in the style shots below:
Take a look below at these tops that fit the bill for a hot weather fashion fix. Many of these are on sale now! Click photos to shop.
The second style solution is for those days that I need to appear more tailored or dressed up, but still want to show off a chic vibe, one that will take me from day to evening. This is when I opt for one of my all time favorite ensembles and one that is super on trend right now, from runway to street style…the sleeveless long tunic, dress or dress-length top, or long vest worn over trousers (I prefer cropped or ankle length), flowy palazzo-style pants or jeans. Find your favorites in these inspired street style photos below. Notice that heels are the preferred footwear with this look. Strappy sandals, pumps or heeled loafers will all work.
Want some shopping ideas? Most of these dress length tops are on sale now! Click on the pics below for some great pieces that will help you jumpstart your new look: