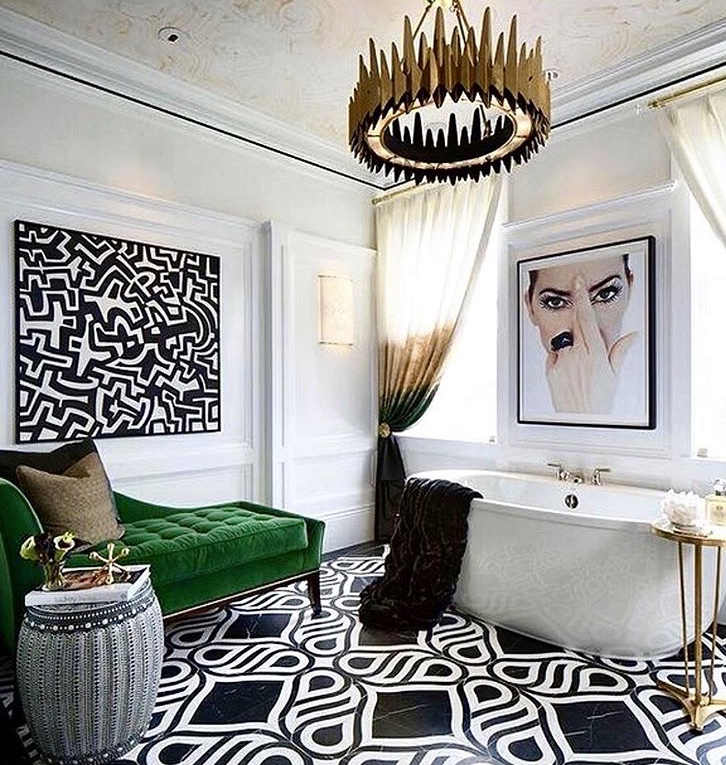 Black and White Done Right
Neutralize and Soften
The thing about black and white is that it can render the most chic and sophisticated of spaces, but, in my opinion, can also play off as stark and cold. My method to making the black and white room stylish and inviting is two fold. First, keep your black and white color selections soft. For black tones go off-black, and for your whites lean toward chalky and bleached bone hues, not pure whites. Second, add in an earth tone or warm accent color and neutral textural elements. I am partial to tans and caramels in suede, leather, mohair or wool and a touch of warm wood for a neutralizing effect. Use natural cotton fringes, shearling accents (real or faux) and neutral or natural grass rugs as softening textural tools. I call this look black, white and warm. Remember you are just accenting here, so keep black and white your dominant palette and just dab your canvas with these tonal and textural additions.
A picture is worth a thousand words, so here are some style photos for inspiration.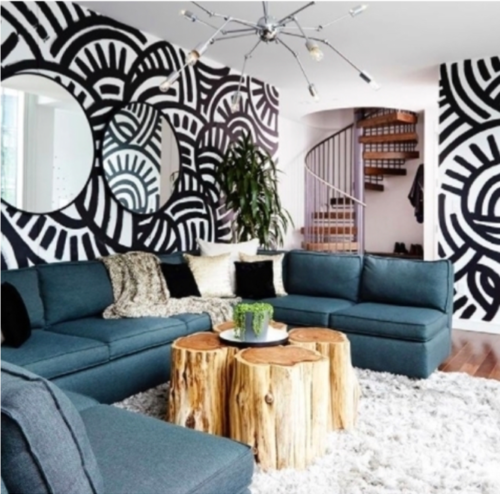 Think Green
When working on a project with a black and white palette, if I am feeling more crisp and clear or my client's preferences are such, my go-to accent color is green. In this instance, you can venture into more sharp and crisp blacks and true whites. In my book, a crayon or grass green sets off a black and white space like no other color. This combo offers you a modern and fresh look that will lift up and brighten your space while keeping it from becoming too stark and cold. You can also use bright yellow or blue, but I am all about the green. See below….
Whether your preferences lie in the earthy, chalky realm or in the clear and crisp arena, black and white delivers a strong power punch to any space, and should be called upon more often when seeking a chic, bold look to add to your design repertoire.
photos courtesy of @thehavenly | @samcramdesign | @statementsbyj_official | @palomacontreradesign | @img_nyc | @coshamie | @beachyboheme | @alyssakapitointeriors | @luxemagazine | @srinteriors | @amandapaige.interiors | @soeventplanning | @thelongeststay | @valianteclothing | @adamhunter
«
Out of Sight, Out of Mind?
-
All About Texture
»