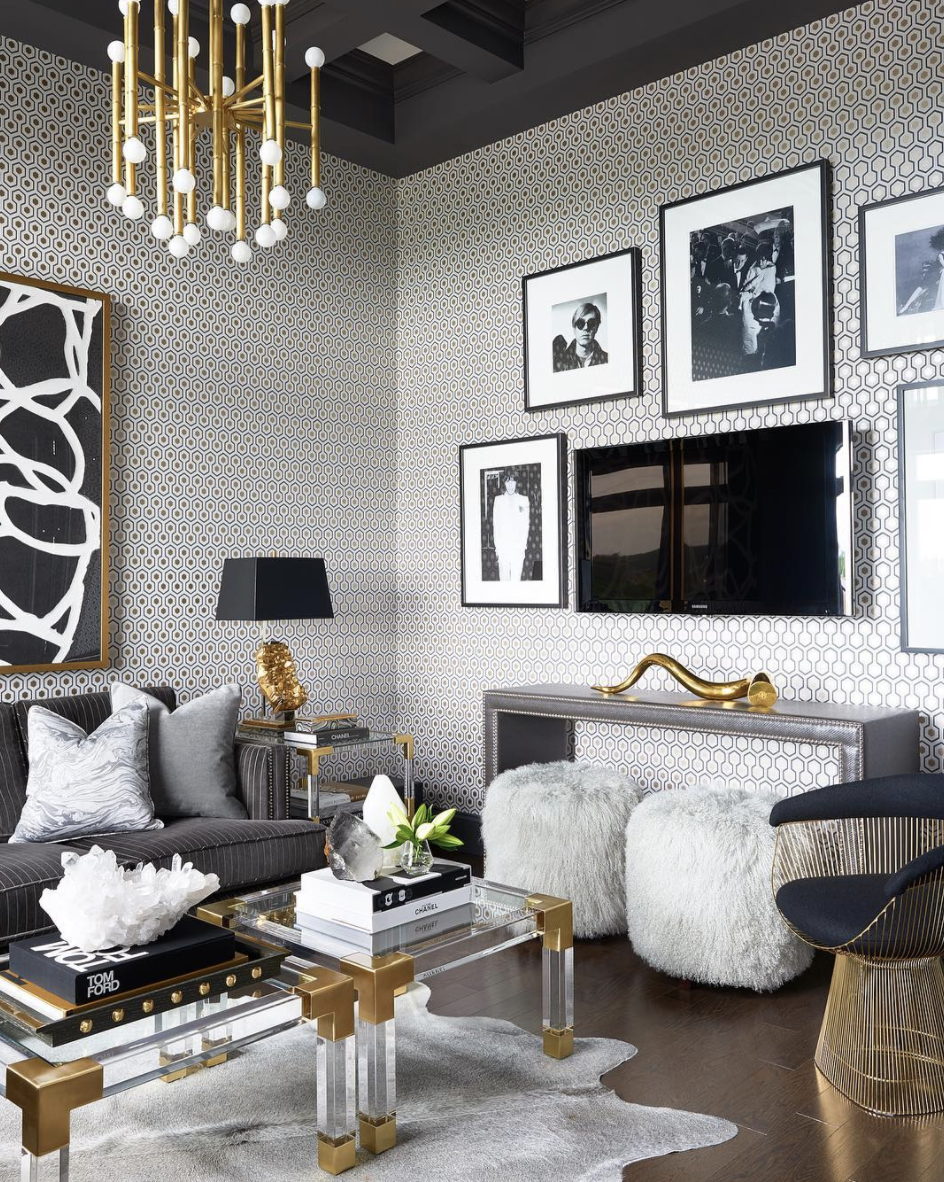 All About Texture
I can't get enough of it.
If you're like me, you may sometimes have a creative tug of war with yourself while designing? Let me give you an example…
What should my color palette be?
Do I go with neutrals for a muted, calming effect?
Do I wax bohemian with a seemingly incongruous mix of color and print that magically come together in a stylistically cohesive stroke of brilliance?
Am I feeling all glam lacquer and brassy hollywood – regencyish?
AND…these questions could all be swimming around in my noggin for the SAME room! Often, there are so many options and directions to take your vision that it can feel overwhelming. However, whenever my decorative neurosis strikes, my go to therapy is TEXTURE!
Seriously. Make it your mantra. Texture, texture, texture. Mixing and varying the tactile qualities in your space will never let you down. I promise!
The next time you're having an inner design dialogue and just can't get your style mojo going, try out these tips for creating a texture rich room that will be a feast for the design weary eye :
Hide and Fur

Just like a good hair day, animal hide rugs, benches, and pillows make everything look and feel better. Try Tibetan lamb for a more luxurious take on fur. These rich accents will provide visual interest and depth to your space instantaneously.

Organic

Mother Nature is the best decorator of all..so put her to work! The use of organic materials will naturally add interesting and varying shapes and feel to the room. Think natural stone table tops and floors, driftwood, and teak, coral (that has already been harvested), minerals such as pyrite, crystals and quartz as objects for tables. Old clay pots, raffia window shades, and natural grass carpets will anchor your room with tactile sophistication.

Natural Fabrics

Linen is your new best friend, so let it also be your hero for the major upholstered pieces. Layer in your extras with a mohair covered ottoman, a leather chair, an alpaca throw over the back or the arm of your sofa. Keep it airy with cotton or linen scrim as window dressing, or go more luxe with fluffy silk or tailored wool curtains.

Bling

Don't forget to mix in your metal. A funky hammered silver chandelier, mid century brass lamps and tables, gold and copper hardware. The hard surface and light reflective quality that metal offers is the perfect foil – pun intended – to the quiet foundation that your linen, leather, fur, and mellow woods play.

Layered Thinking

Layering is your baseline textural tool. Mix in faded Turkish rugs and sheepskins over your grass carpets, bespoke soft wool or slubby raw silk curtains over raffia shades, fringy throws over ottomans, piles of pillows in a full textural range…the choice is yours! Or, you could up the ante on your upholstered seating by applying trims in cotton or linen tape with tiny spaced metal nails or tacks.
Below are some examples of how I have used a strong textural palette to add interest and to bring depth to different spaces in my own home.
So, remember your mantra..texture, texture, texture. By allowing a juxtaposition of surfaces like soft and smooth, rough and sleek, rustic and luxurious, you will create a daring space with a vibe that is all you. And, bonus, you will have trumped the oh-so-tired questions of color versus neutrals and solids versus patterns! Your space will be a brilliant textural triumph that YOU created, you go mix-master!
Images courtesy of Alex Lukey Photography — Cute DIY Projects — Dining Room Lighting – Elle Decor – Tineke Triggs ADL designs
«
Black and White Done Right
-