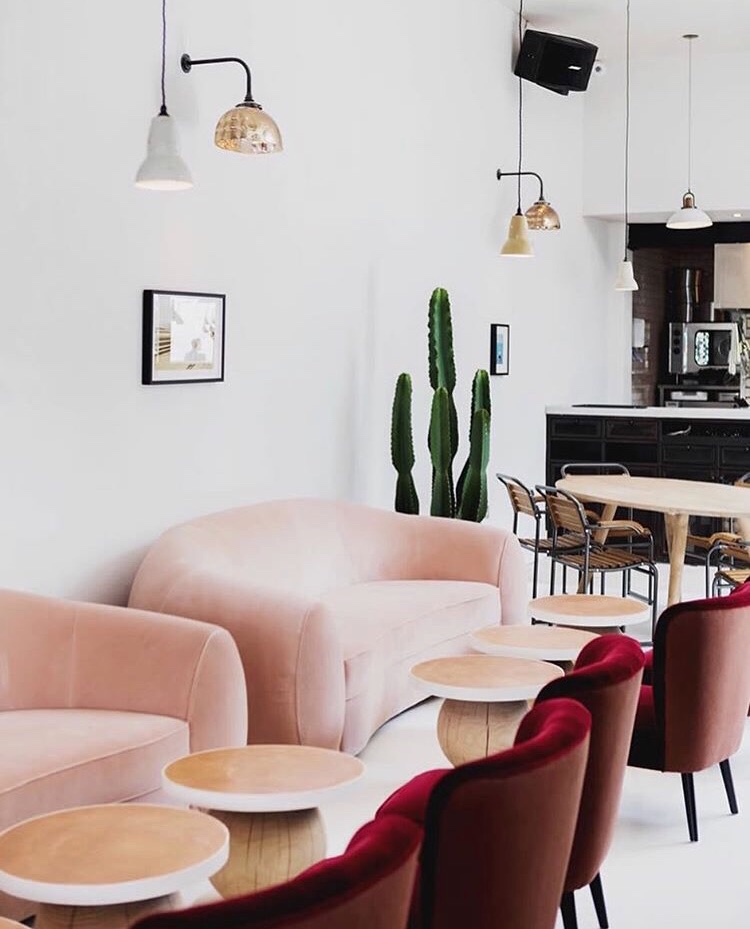 Pink and Red
Pink and red.. a combination not just for Valentines anymore. Let's think bigger than chocolates and conversation hearts and acknowledge that pink and red is all grown up now. We have changed and evolved, so this color combo had to as well. This is a good thing!
Sadly, this duo is often overlooked as a sophisticated and fresh color combination somewhat in fashion and definitely as a color palette in interior design. And while they are clearly in the same color family, people tend to shy away from using them together. If you are seeking a fresh pairing for your spring and summer closet or shooting for a not so typical choice for a room refresh or redo, why not give these color cousins a shot at helping you out?
Pink and Red Meets Design
These design photographs just blow me away showing off their pinky-redness. The takeaway here is that the primary accent color combo of pink and red tones showcases so beautifully because it is paired with a neutral palate. Chalky white tones for the walls and decorative elements bring a great mix of neutral color and texture. Personally, this is my favorite way to use this hidden gem for a chic color collaboration.
It's important to remember, you have a whole slew of tonal options. Think rust and scarlet for red as well as the brights and jewel tones; use the full palette of pinks and go dusty or earthy in addition to the pastel and orchid hues as seen in these stylish and chic spaces.
So go ahead and try your hand at mixing and matching with this inspired and dynamic design duo and see what you can come up with. And if you are feeling nostalgic, you can even snack on conversation hearts and red hots while designing your new space!
Pink and Red Meets Fashion
Combining elements of pink and red in fashion is just a matter of permission and experimentation. The pink and red police are not coming after you, so there is your permission. Remember those little reminders I mentioned about using the full tonal range of the pink and red color spectrum in your design endeavors? Well, don't forget to apply them when creating your new wardrobe additions. Start experimenting! And if you need a little inspiration to get you going, here is my favorite pink and red look from my closet. This great shirt came from Canary (@shopcanary), one of my favorite stores out of Dallas.
Or check out these great street style looks making the most of the pink-red possibilities:
Oh, and if you are starting to feel a little sick from eating all that sugary Valentine's Day candy, lets pretend to be grown ups and sip on a pale pink French rosé. We all need a little liquid inspiration from time to time.. I find it greatly enhances creativity.
Images courtesy of SF Girl – Domino – Decor 8 – The Girl from Panama – Jonathan Daniel Pryce – Seed Heritage – Shein – The Every Girl – Pinterest
«
Let's Get Real about Feathers
-
The Skinny on Millennial Pink
»