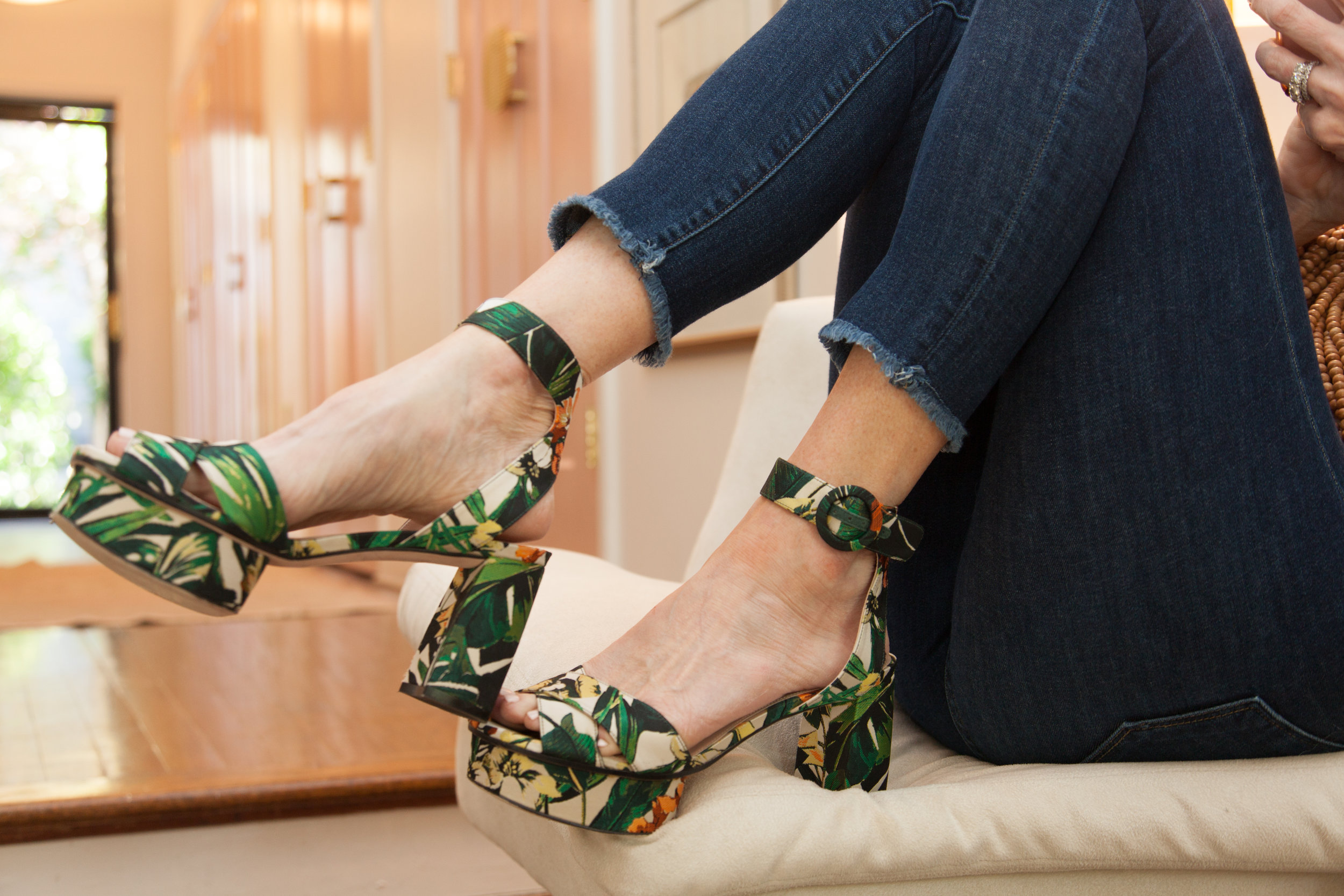 Desert Chic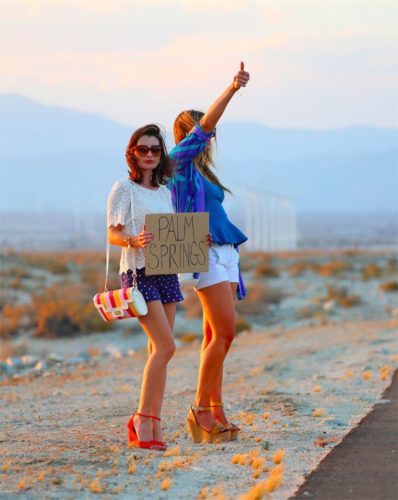 A little stream of consciousness event was my inspiration for Desert Chic. I recently saw an Instagram post of a bunch of oranges, oranges showing off an array of luscious, citrusy color, which got me thinking about one of my recent "I Forgot to be Her" Instagram posts. This particular post featured a woman in a fabulous orange frock walking by a fabulous Palm Springs white mid-century house, which in turn made me design this Palm Springs room in my head, which then made me start creating Palm Springs-inspired outfits in my head. My head gets kind of crowded sometimes, and I think in run-on sentences. Put pen to paper. Make more room in head.
This is where the lines start to get blurry which you know are my favorite kind of lines! The bright and bleached desert hues and the rich textural array serve as the perfect muse for interiors and fashion, architecture and art. Don't have a house in Palm Springs? Not headed there any time soon? Me neither. But I love, love this look for a beach house, in a sun room or a covered outdoor living area. On the fashion front, your wardrobe combinations and possibilities are endless. You will never go wrong looking to the natural world for creative inspiration. So mentally transport yourself to the Palm Springs desert and channel your inner sponge. Soak in all of that sun and sand, bright color and tactile inspiration. Going Desert Chic is easy. Just start with:
A PALM SPRINGS INSPIRED COLOR PALETTE
Chalky white
Bright orange
Orangey pink or coral
Sandy beige
Cactus green
DESERT CHIC FOR THE HOME
Remember to use a strong and varied mix of textures with your Palm Springs Palette, and you have the tools to create your own little desert-inspired oasis right in your own home! Here we have velvet and linen, hide, bleached wood and bone, sisal and brass. Choose something you are naturally drawn to as your leading inspiration and build from there. In this example, I loved starting with my favorite Lee Industries curved sectional sofa. Beginning with a neutral foundation for the main upholstered pieces is my favorite jumping off point in designing a new space.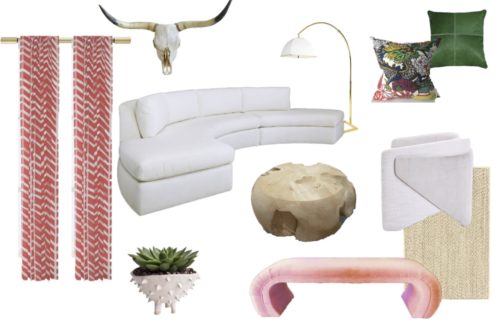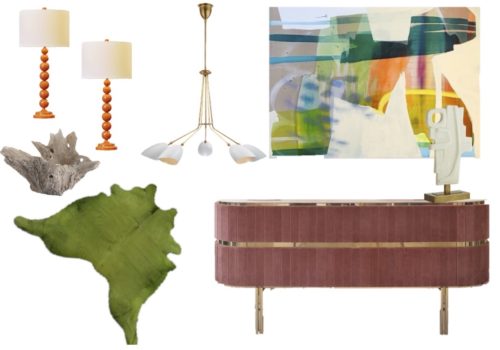 DESERT CHIC FOR THE CLOSET
Same process applies here. Experiment with the full tonal range of the colors in your Palm Springs Color Palette and a varied textural balance for your wardrobe pieces. Use the chalky whites and sand tones as your foundation and then add in just one color for a minimalist look or multiple hues and textures for a more bohemian or bright vibe. Multiple outfit combinations will emerge.
See pics below for a desert chic inspired look straight out of the closet. These pieces are simple and will take me from day to night which is huge for me. I often don't have time to change between the work day and client meetings to a work dinner, dinner with hubby or a girls night out. A white tee and jeans is the foundation, and I added in a ton of sand colored beads, a bright orange jacket and fun colorful platform sandals. For evening, I can change the tee to a silky cami and be ready to hit the town!
See style shots below for a little inspiration and start experimenting with this fun and funky color palette. You will be well on your way to desert princess before you know it!
Photos courtesy of Popsugar – Flory Day – Late Afternoon Blog – O Shop Live – Free People Blog – Harper's Bazaar – Crush Cul De Sac – Viva Luxury – Preppy Girly Girl – Adore Magazine – Pinterest
-
Let's Talk Turkish
»